FHFA ANNOUNCES NEW POLICY TO HELP ALLEVIATE LANGUAGE BARRIER PAINS FOR U.S. MORTGAGE BORROWERS.
In 2023, efforts will be increased nationwide to support real estate consumers in their preferred languages while they work with mortgage professionals.
For real estate consumers with a language barrier, the mortgage borrowing process will soon become more accommodating.
Last week, the U.S. Federal Housing Finance Agency (FHFA) announced federally backed mortgage companies Fannie Mae and Freddie Mac will require mortgage brokers and lenders to use the Supplemental Consumer Information Form (SCIF) when homebuyers are taking out loans to purchase a house. The SCIF exists to better inform brokers and lenders on the needs of their borrowers, including collecting borrowers' language preferences if they voluntarily share them. The form will also collect information on the level of education the borrowers received regarding homebuying throughout the process.
The Asian Real Estate Association of America (AREAA), of which RE/MAX has been a longtime sponsor, spoke out in support of this move toward inclusivity, citing language accessibility remains a barrier to entry in real estate for many AAPI individuals and families. The association stated, "Creating a more inclusive and accessible lending environment is highly important for the AAPI community, and we support FHFA for making progress in that regard."
Moon Choi, a real estate agent with RE/MAX Executives in Fairfax, Virginia, and a member of AREAA, regularly works with Korean-speaking clients and stresses the importance of breaking down language barriers.
"[In the U.S.] if homebuyers or sellers are not fluent in English, they could feel some limitation on how they express their needs. They may not feel fully understood throughout the process," Choi says.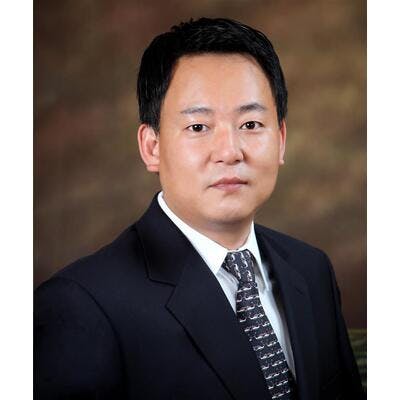 The process of buying or selling a home is likely one of the largest financial transactions a person will make in their lifetime and the process can be a sizable undertaking. Going through any part of it – from taking out a mortgage loan to working with an agent – with a language barrier can make the process even more strenuous.
Choi points out that working with a real estate agent who speaks the borrower's preferred language is a key factor for buyers and sellers to feel like their needs are better seen throughout the process.
"If [consumers] work with professionals who speak the same languages as they do, they feel a better connection and feel their voices are heard loud and clear," he says. "If a consumer's first language is not English, having assistance from professionals who speak their language or being provided documents in a language they're fluent in gives them a tremendous comfort during the whole process."
RE/MAX sponsors the annual State of Asia America Report, which takes a closer look at housing trends and real estate roadblocks faced by the AAPI community. AREAA sits alongside the National Association of Hispanic Real Estate Professionals (NAHREP), the LGBTQ+ Real Estate Alliance, and the Women's Council of REALTORS® on the RE/MAX roster of strategic alliances.
This new policy of mandating use of the SCIF in the U.S. will take effect by March 1, 2023.